Emmanuel Detournay
Emmanuel Detournay joined the Department of Civil, Environmental, and Geo- Engineering of the University of Minnesota in 1993,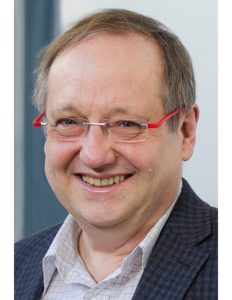 where he is now the Theodore W Bennett Chair Professor in Mining Engineering and Rock Mechanics.
Prior to this faculty position, he was a Senior Research Scientist at Schlumberger Cambridge Research in England. He holds a mining engineering degree from the University of Liège, Belgium and MSc and PhD degrees in Geoengineering from the University of Minnesota. His expertise is in petroleum geomechanics, with two current research focuses: drilling mechanics (bit/rock interaction, self-excited drilling vibrations, drillstring/borehole interaction, and directional drilling) and mechanics of fluid-driven fractures (asymptotic analysis, scaling, numerical modeling).